AS mentioned in April's article, the research team has continued to focus on finding ways to reduce production costs, keep our farms safe and improve our licence to operate.
In a time where it's difficult to get any news not related to COVID-19, we thought we'd put together an update on a few things the Research and Innovation team has been working to deliver.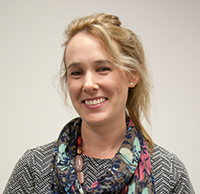 Accelerating herd health improvement – Lechelle van Breda
Autogenous vaccines are vaccines made from bacteria taken from sick or deceased pigs at a specific farm. Most of you probably use them to protect against farm-specific strains of APP, E. coli and streptococcus suis among other things, and in addition to keeping our pigs healthy, they will also be essential in the long term in reducing reliance on antimicrobials on-farm.
Australian Pork Limited was successful in getting a grant from the Department of Agriculture, Water and the Environment in response to an industry-identified desire to improve the timeliness of autogenous vaccine permitting.
Autogenous vaccines require registration and a permit from the Australian Pesticides and Veterinary Medicines Authority before they can be used.
It can take over 12 months for approval. As such, there are probably financial and welfare costs associated with preventable diseases because of slow vaccine approvals. This is an unnecessary burden on an industry already challenged with maintaining farm profitability.
APL consulted with producers, autogenous vaccine manufacturers and APVMA to contribute to significant improvements, streamlining the approval process. In turn, this is expected to lead to quicker access to autogenous vaccines, which will aid Australian pig farmers in raising healthy pigs.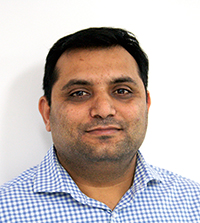 Increasing revenue through abattoir feedback – Vaibhav Gole
It has been estimated the accumulated cost and loss due to full or partial condemnation of pig carcasses denies the industry of $10.33 million annually.
Veterinarians suggest up to $5.7 million of this could be prevented through the introduction of real-time feedback from processors to producers. An APL project is currently under way running pilot trials using a standardised list of animal carcass, viscera and offal health conditions in conjunction with feedback report templates.
These provide data on which conditions exist and the related consequences to both producers and processors. As this project continues, pilots will be run in a larger number of domestic and export abattoirs, with case studies to be developed and reporting templates refined.
It is expected the project will be completed by March 2021.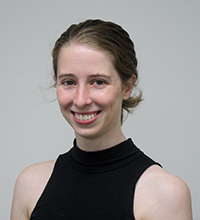 Maintaining stockperson productivity – Rachael Bryant
ProHand is a course teaching stockpeople in the pork industry how to ensure they are interacting positively with pigs. It covers how to move pigs in a low-stress way that may result in an improvement in animal welfare and productivity. It is well recognised and widely used by Australian pig farmers and their staff and has been delivered through an online system for several years.
Work has been under way at APL to move the current ProHand pigs, abattoir and review courses to a new and improved online platform. In addition to housing existing content, the new platform will enable producers and other industry stakeholders to directly register their own staff for ProHand, oversee their progress during the course and access reports on staff, site and company use.
While the course has been built on the new platform, it is currently undergoing testing with the original course developers at the University of Melbourne's Animal Welfare Science Centre. APL plans to relaunch the ProHand pigs and the ProHand review courses by the end of May, with the ProHand abattoir course to follow in November 2020.
Peter Haydon
Research and Innovation General Manager